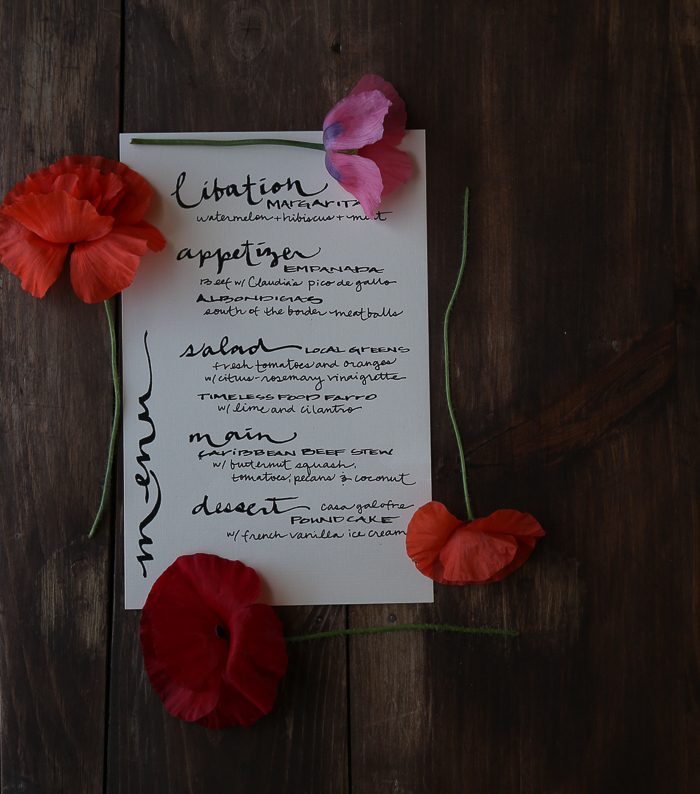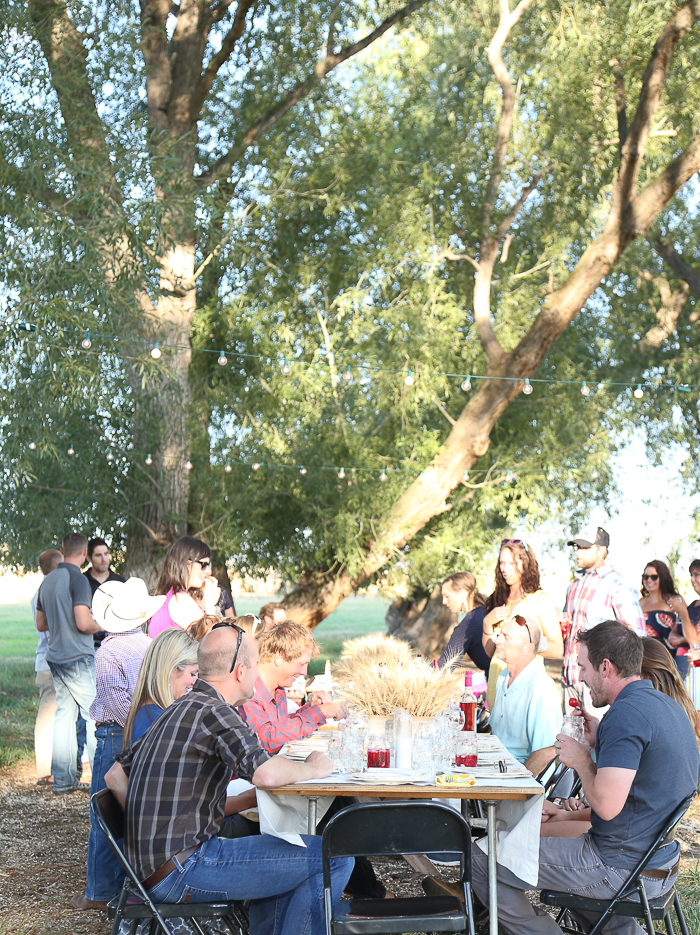 I was going to scratch farm dinners from my schedule this summer but when a couple friends caught wind of this news they were eager to share their opinions (and I am glad they did)! So on Sunday August 21st the ranch hosted the annual field dinner under the willow trees.
This year was a little different from prior years. It was by private invite only, which means I hosted all my favorite people. And I teamed with friend and chef Claudia Mesa. The first time I met Claudia I knew it wouldn't be the last time we met around a table. So this time I wore my party planner hat and she wore her chef hat. When we were curating the menu I requested the stew she made awhile back for an event we were both attending. The flavors were a reflection of her Caribbean and Latin American roots. So she recreated it featuring Cooper Hereford beef and it was to die for. And Claudia was kind of enough to share her recipe here or I have also printed it below. When we started tossing around dessert ideas Claudia told me she didn't have much of a sweet tooth and asked for my guidance. I of course jumped at the opportunity to end the evening with one of my confections. But ranching and construction summoned me the week leading up to the event so thanks for the last minute pound cake Claudia. Maybe I'll get it done next year!
Oh, and how could I forget the three musketeers. This was another change from prior years. My nieces Sadie (left) and Grace (right) along with my nephew Tad were at each table's beckon call. They held platters, popped beer caps and wine corks like it was their day job, politely cleared plates and were enthusiastic with every move. And I shouldn't forget Molly (not pictured) who decided bar tender during cocktail hour would suit her well. So she managed the margarita station serving drinks and asking guests whether they preferred a single or double shot. Did I mention she's five. Thanks kids, you received high marks!
I thought I would also throw a couple dinner party tips at ya! I'm by no means an expert so take 'em or leave 'em!
Always have background music playing. My recent dinner compilation is here. Warning….its eclectic!
There will always be guests that arrive early so be prepared to place a drink in their hand and have a couple small bites around.
Have easy access to an ice bucket and scoop for those mixing and pouring their own drinks. And always have beer and wine visible so guests can serve themselves.
Create ambience with flickering candles and a fire.
Set the table with cloth napkins if you can. Here is a great napkin folding guide.
If you have more than 15 guests consider renting glasses. You don't have to worry about your favorite glasses getting broken or doing dishes at the end of the night.
The food doesn't have to fancy or fussy. Just pick a couple things you are confident in, not something you found on Pinterest the day before.
Always have a little something something for dessert. This can be homemade or as simple as a piece of rich dark chocolate.
If you are dining outside be prepared for hot and cold weather all within a short time span. A fire or throws will do the trick.
Relax and have fun. I'm always a little stressed or anxious in the beginning but I just try not to show my guests!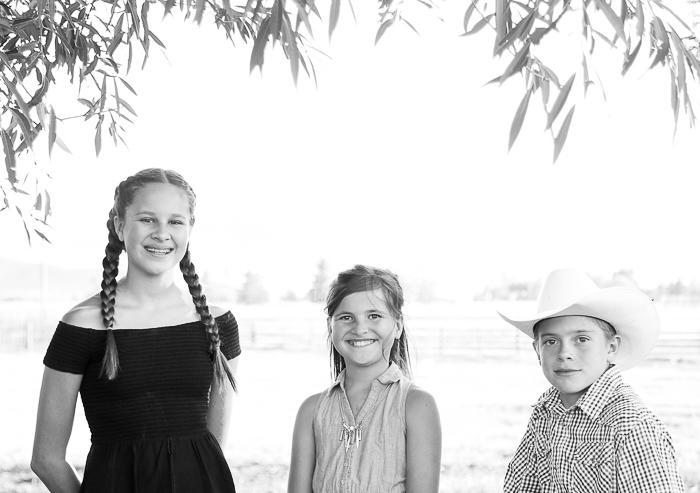 Claudia's Caribbean Beef Stew / Serves 26-30
WHAT YOU'LL NEED
8 lbs. Copper Hereford Sirloin Roast
Katie provided us with a little over 8 pounds of sirloin roast. I was so pleased to find barely any waste as I trimmed the roast in 1″x1″ cubes
1 organic STRIKE FARMS, yellow onion, cubed, about 1 cup
2-3 large organic carrots, we love our neighboring STRIKE FARMS, -sliced, about 1 cup
2 large celery stalks, cubed
2 garlic cloves, mashed and minced
1 large red bell pepper, cubed- it doesn't have to be red but we like the color and it is sweeter than the green variety
2-3 TBSP Claudia's 5-C Spice Mix (secret recipe follows)
Salt and Pepper to taste
1 organic butternut squash, cubed
1 28-ounce can of diced tomatoes, do not drain
3 cups of cooked Timeless Food chickpeas, or 2-12 ounce cans, drained
1/4 cup chopped organic cilantro, for garnish
1/2 cup of toasted organic coconut, for garnish
1/2 cup toasted pecans, for garnish
HOW TO MAKE IT
I like using a pressure cooker when making stews.Besides cutting the cooking time by more than half, they break down the muscle tissue in the beef or lamb, leaving them tender and soft without drying their juices.
In a large bowl, I normally add salt and pepper to the beef after having towel dried their excessive moisture. Then I like to add about 1 tablespoon or a bit more of a good quality olive oil, making sure they all get coated evenly. I then add about 2 TBSP of the 5-C rub and toss, making sure each cube of beef gets its share of seasoning.
If not using a pressure cooker, I use a Dutch Oven, mainly because I like finishing the stew in the oven versus the stove, giving it a nice even heat.
Set your burner at a medium-high. Add a tablespoon or so of olive oil and when hot, throw in your cubed sirloin and brown. Turn and with a slotted spoon, place in a large bowl.
Meanwhile, add a bit more of olive oil, maybe another tablespoon, and when hot, throw in the onions, carrots, celery, garlic and red bell peppers, that make up the base for the stew.
Once onions begin to look translucent, I normally add the spices/rub, salt and pepper. I would use between 2 and 3 tablespoons for an 8 pound roast, but I will let your taste buds be your guide. Your entire kitchen is going to smell with the aromas of the rub.
You can now bring the beef back into the pot. Add the squash and toss to turn. Go ahead and add the tomatoes, liquid included and the chickpeas. If you are using a Dutch oven instead of a pressure cooker, you are going to want a cup or so of water, or better yet, beef broth.
Set the oven to 350, and place the Dutch Oven, covered, in the middle rack. Cook for about 2 hours, making sure to check its moisture levels. Add more liquid when needed and baste.
Otherwise, close the lid on your pressure, and cook for 45 minutes, in high pressure.
Once done, serve in a large bowl, topping with roasted coconut and pecans. We love to serve our stews with Timeless Food Cilantro-Lime Farro.
WHAT YOU'LL NEED FOR THE 5-C Rub
1 TBSP ground cinnamon
1 TBSP semi-sweet ground chocolate (Not Dutch)
1 TBSP Hatch Chili powder
1 TBSP ground cumin
1 TBSP dried cilantro
2 TBSP Kosher salt
Mix all ingredients together in a small bowl. Use amount needed and store remaining spices in a spice jar.