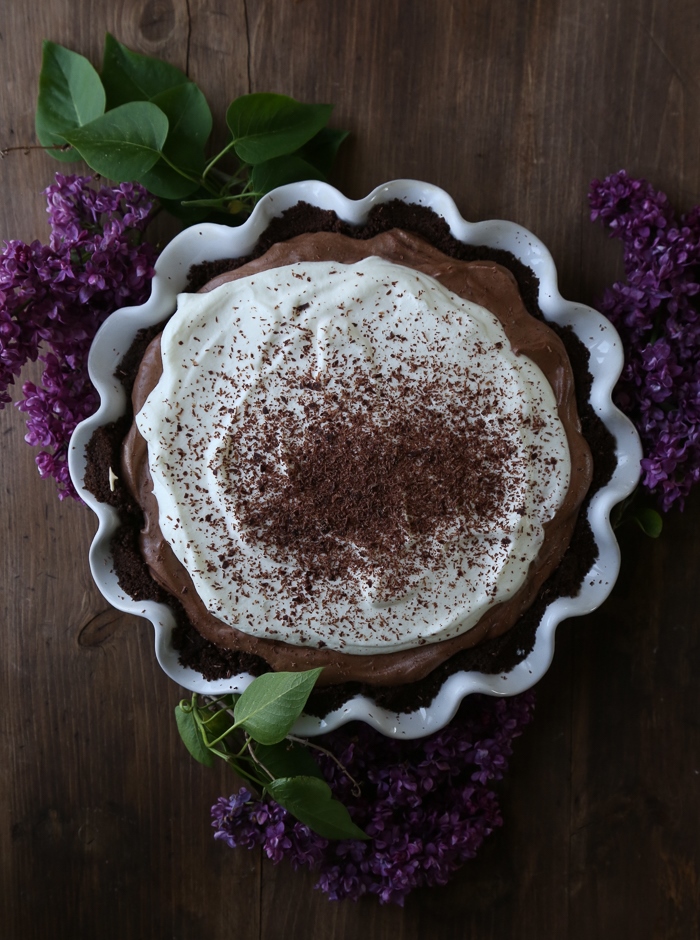 I made this pie for my brother-in-law's birthday a couple weeks ago. I did not personally craft this recipe but I will definitely be keeping it close by. If you have a husband, boyfriend or boy friend I am confident promising this pie will win you all kinds of favors and brownie points.  Plus Father's Day is just around the corner so this takes away the time and energy thinking about what do get Dad.
I just want to say, this pie is as easy as 1-2-3 and you'll take home the blue ribbon. Enjoy!
Chocolate Peanut Butter Pie // serves 8
WHAT YOU'LL NEED FOR THE CRUST // by Baking Bites
10 large/double graham crackers
6 Tbs. brown sugar
2 Tbs. unsweetened raw cocoa powder
1/4 tsp. salt
1/3 c butter, melted
1/2 tsp. vanilla extract
Directions here.
WHAT YOU'LL NEED FOR THE FILLING // by Crazy for Crust
1 (14 oz.) can sweetened condensed milk
4 oz. semi-sweet baking chocolate
3 tsp. vanilla extract
1/2 c. peanut butter
2 c. heavy whipping cream, cold
3 Tbs. powdered sugar
Directions here. Note I used the above baked chocolate crust.