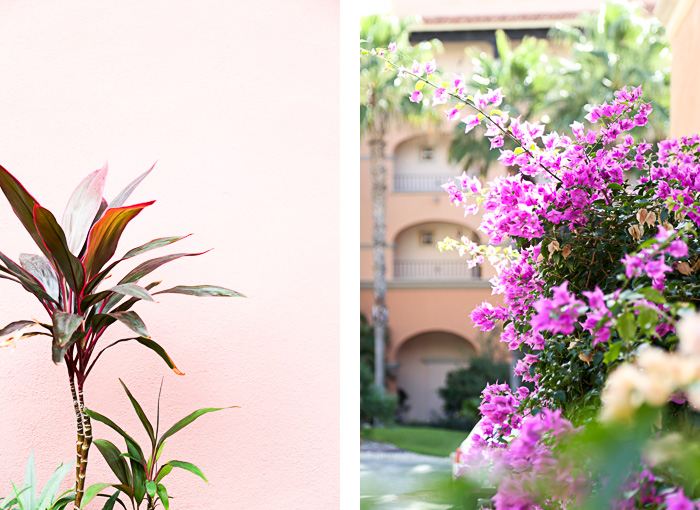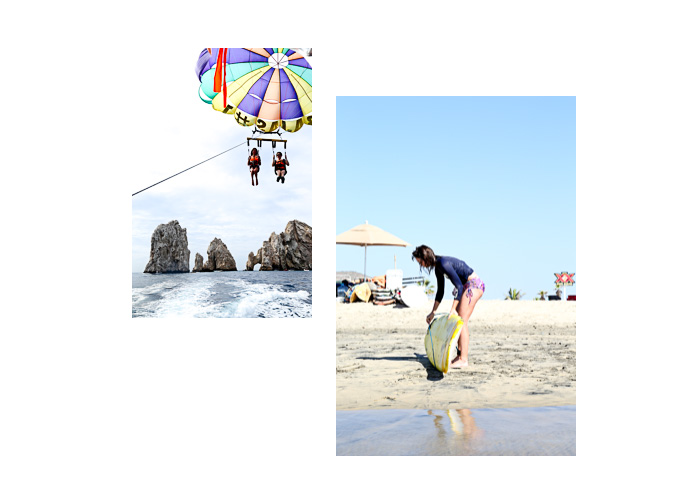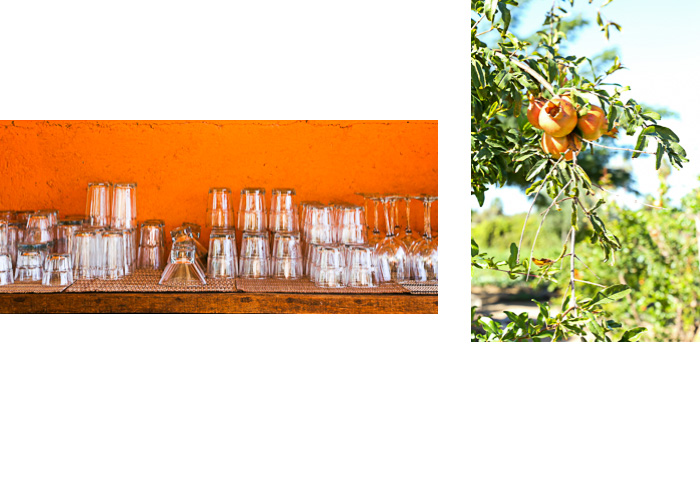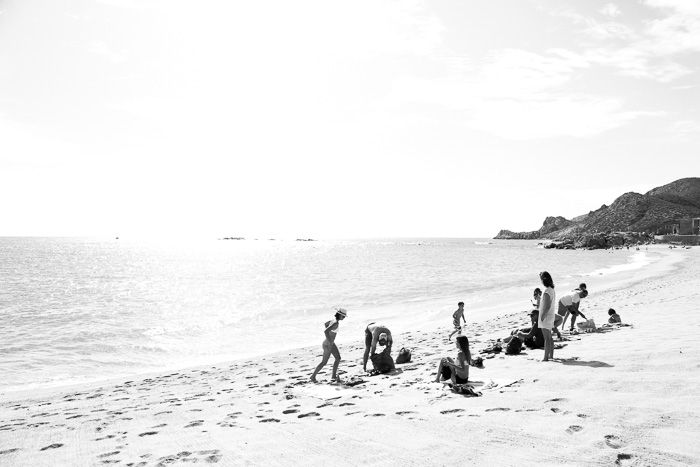 About a month ago the entire Cooper Clan (yes, all 13 of us) flew south to Los Cabos for our bi-yearly family vacation. In December I was compressed between holiday festivities and to-do lists and now busy on the ranch with calving in full swing. But I finally got around to sharing some highlights from the trip. If you read the first post on the new site, you know I would love to hear your (constructive) two cents regarding recent and upcoming posts. What did you like or find helpful? What did I miss? That sort of thing.
Let me just repeat that this was a family vacation, which means we were trying to accommodate 13 personalities. Ha!
To give you a timeline which the following took place, we stayed 7 nights and 8 days, which I think was plenty to explore the Los Cabos area and outside areas that are less touristy.
Day Trip to Cerritos Beach and Todos Santos (North – West)
Cerritos beach is the perfect spot to kill a morning surfing the Pacific. You have the option to take a hour lesson. The guys we had were great; very friendly and attentive and don't care if you're a beginner beginner, if you know what I mean! After an hour + lesson you can keep your board and play in the waves until you tire or get a salt/sand/board rash. And trust me you will probably get both. But if a workout and rash isn't your idea of a vacation then relax on the beach under an umbrella while one of the local ladies massages you for $20. Yes $20. Head north a little further and grab lunch at a little farm to table restaurant outside of Pescadero. The al fresco restaurant is surrounded by gardens and native fruit frees. The hibiscus tea is incredibly refreshing coming from the beach. I ordered the carrot ravioli with pesto and local ricotta. It was delicious. The menu is limited so I am guessing between the 13 of us we sampled every dish. You can't go wrong. Continue north even further to the little town of Todos Santos. Luke and I honeymooned in Todos four years ago and boy has it changed. First off, the highway from Los Cabos was dirt. What took us over three hours four years ago only took us an hour +/-. The overhead electrical wires are being relocated underground and all the dirt roads are being replaced with stamped concrete. More tourists and I am sure there will be more in years to come. So get to this cute quaint town before it loses its charm.
Check out the rooftop bar at the Gauycura and there are a number of delicious restaurants in town. Trust me, we ate at all of them over our honeymoon! (Michael's at the Gallery and La Casita Tapas being my favorites)
Day Trip to Miraflores and Santiago (North – East)
Miraflores is a another quaint little Mexican town. Pretty quiet. The day we visited the townspeople were preparing for what looked like a holiday festival. People were busy sweeping the streets and brushing a fresh coat of paint on the sidewalks and buildings.
Santiago is also another quiet town. We checked out the Palomar, which use to be a popular hangout for the Hollywood crowd. Folks like John Wayne and Bing Crosby visited for the world class white-winged dove hunt (now illegal). I don't think you will find the rich and famous there today but its a nice place to sip on a cerveza! We decided to take a dirt road outside this little mountain town to the waterfall. Its similar to a state park so there is a small entrance fee for the day. Its not a far hike and well worth the pesos. There are a couple big freshwater swimming pools fed by a waterfall. We did not know what to expect but next time I would pack a picnic and beers and spend a good part of the afternoon basking in the sun and dipping in the pools!
Chileno Beach.
A very low key beach between Cabo San Lucas and San Jose del Cabo. Not many people, decent snorkeling and great swimming. The beach is extremely clean, no dogs are allowed and you can rent an umbrella for a small price tag. Perfect for my fair skinned Irish husband! We spent a lot of time flopping around in the salt water on this vacation. The beach is cheap entertainment for both adults and kids. I suggest packing tortilla chips and local pico de  gallo, jicama with lime and the Mexican spice that seems to hold its hand everywhere and of coarse cervezas. Quick, easy and a must for all your beach days! Don't forget a frisbee or football and books, mags and/or journal.
Cabo San Lucas. 
If you walk to the beach adjacent to the Marina I am sure there are a bazillion companies that would love to take you and yours parasailing. Parasailing was the one thing all the kids wanted to do on this vacation and it was a big hit. They absolutely loved it. I parasailed the last time the entire family vacationed in Cabo so I volunteered to be an extra on the boat and take photographs this go around. The two man crew that took the seven of us out was incredibly friendly and entertaining and made the experience that much more enjoyable! After you can get done parasailing walk to Claro Fish Jr. for crunchy fish tacos. Possibly the best fish tacos I have eaten to date and trust me, I have eaten my fair share. Don't miss this place. The fixings bar with an assortment of salsas, slaws and cucumbers was a plus.
San Jose del Cabo. 
San Jose del Cabo is considered old town. If you head down to the central square there are lots of cute little shops. Great for picking up souvenirs. They have lots and lots of nativity sets that are absolutely beautiful. If my sister wouldn't have gifted me one last year I would have bought one. There was a beautiful one painted in neutral and gold colors. It was stunning. Grab a homemade popsicle made from fresh ingredients at Paletas Michoacan across the street from the church. I chose walnut and licked everyone else's and am confident I would make the same decision next time! However grape seemed to be the runner up. Who would of thought?
We only ventured into Old town once so didn't have the time to experience the Thursday night art walk. Remember, trying to accommodate 13 personalities on this trip! But we did spend an evening at Flora Farms, the farm to table venue located outside of San Jose del Cabo. Beautiful grounds, wonderful ambiance and music and delicious food. But don't be mistaken, this place feels more like California than Mexico. The menu was not authentic; which was a disappointment for me because cooking and eating authentic foods is the surest, truest way to a country's soul. Plus it's very expensive. This is just my opinion, perhaps you need to confirm yourself!
I only ate at one restaurant in San Jose del Cabo; Taqueria Rossy. Its good but the parking is definitely tricky! But my friend recently visited and she seemed to like the following. La Lupita & Mezcal / La Osteria / Lolita's  & Mi Ensaladas.
La Paz (North – East)
We did not make the day trip to La Paz this time. But when Luke and I honeymooned in Todos we took a boat tour around the different islands in the Sea of Cortez. We snorkeled and swam at different locations and stopped on a beautiful beach for lunch. Our captain's wife made ceviche which was delicious.We organized this trip through the Hotelito in Todos Santos. I would highly recommend it.
Cabo Pulmo and Los Frailes (North – East)
We didn't make it to the National Marine Park of Cabo Pulmo and the town of Frailes but I wish we did. The area has the only living coral reef in Western North America. People from all over the world come here for the snorkeling and diving. I hear you don't even have to get your hair wet to see all the beautiful aquatic life. Next time, or if you go tell me all about it!
Adios!