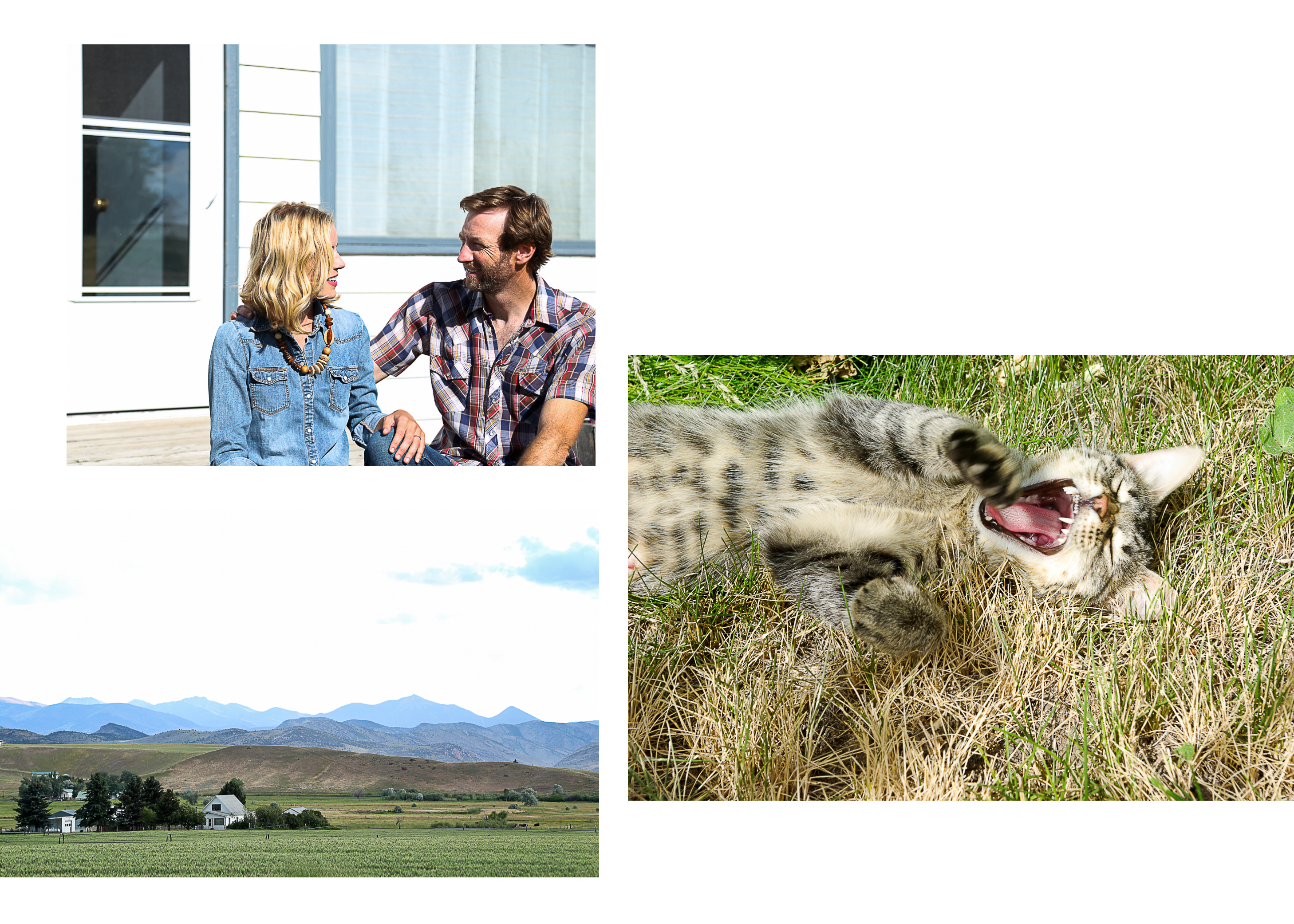 Luke and I live in an old three bedroom farmhouse on my family's ranch. When we moved from California to the old farmhouse on the ranch, I converted one bedroom to an office and another a maze of cardboard storage boxes. In our minds, the move into my family's farmhouse was temporary while we sifted through real estate sites. It was supposed to be a transitional home.
Three years later we are still here and so are the boxes. And so earlier in the summer I asked Luke if it could be possible that we were actually living on our dream property. The community is filled with artist and farmer/rancher types. We are nestled in a secluded valley outside of booming Bozeman. We are surrounded by 'pay per view' mountains and verdant ag land. We wake to song birds and fall asleep to the systematic *shhhh-tik-tik-tik* of sprinklers. Maybe just maybe we needed to walk down our half mile driveway and look at our three bedroom farmhouse from a different perspective. And that's when I bribed him, "I'll make you a chocolate peanut butter silk pie if you tear out the shag carpet, retexture the popcorn ceiling and help me conquer the complicated maze upstairs."
After updating the dining area/living room I am feeling like I can't ask to0 many favors especially since we are right in the middle of our first design/build project together. Thanks Luke, it looks great!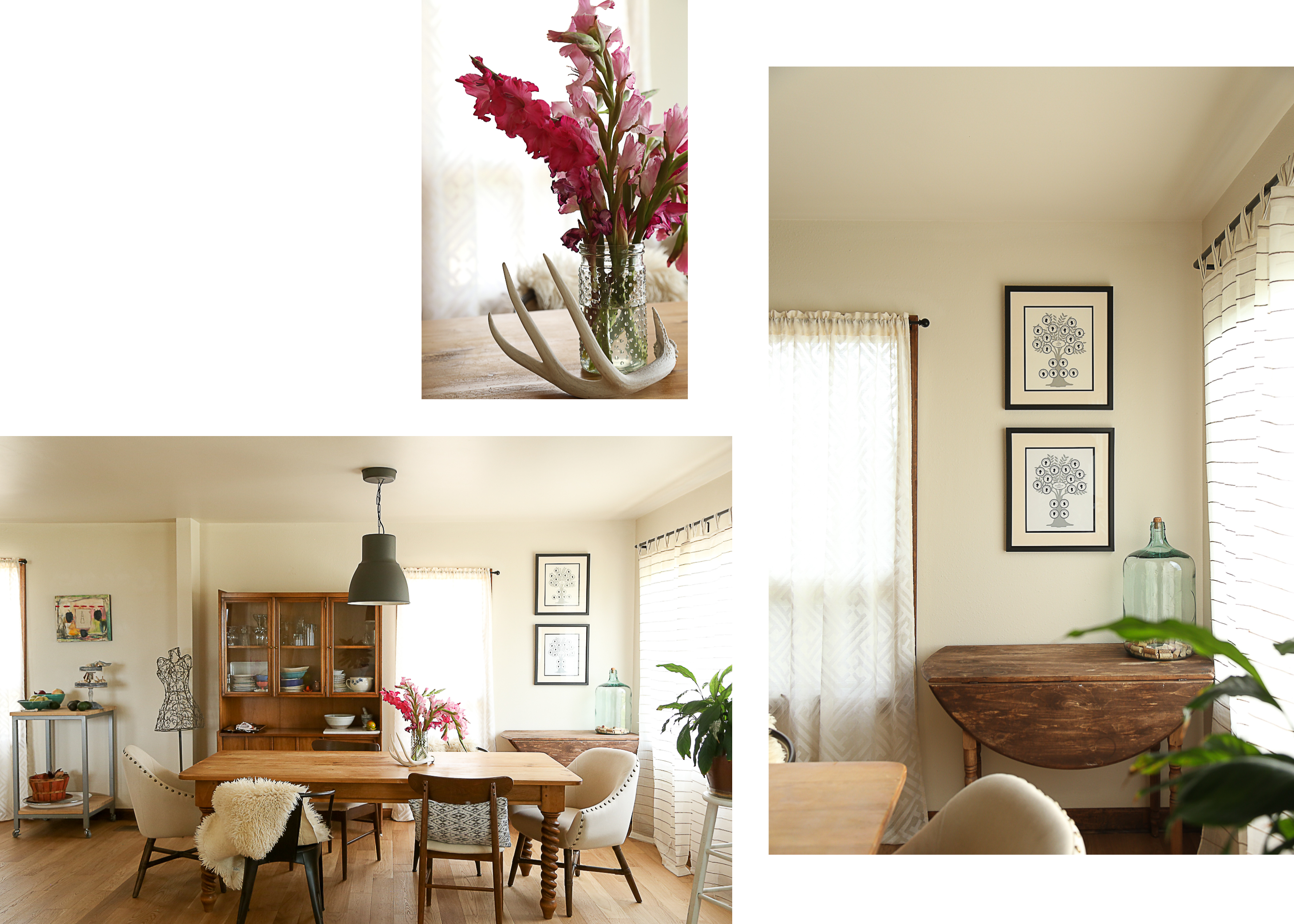 I've searched high and low for the perfect tea pot and I think I finally found it here.
I hummed and hawed about this purchase, which is kind of crazy considering I toss almost every salad in it.
This book may be responsible for the updated living space! I highly recommend the read if you want a simple uncluttered  life.
Add these three budget friendly wines to your refrigerator while summer still lingers. Poema/Bicudo Vinho Verde/Cavalchina Bardolino Chiaretto Rose.
I've been living in these tees. I now have five colors!
A week or so ago while I was waiting in line at Lowes I picked up a Better Homes and Garden magazine. The entire issue is dedicated to delicious tomato recipes. Go get it.