Okay, so the last time I said Hello was back in November. A family member brought that to my attention a couple weeks ago. He thought I had unfriended him!
So I'm thinking it's probably about time to check-in again.
Some days, some times I feel the pressure (or perhaps create the pressure myself) to build and live in a big fancy home. After all, that is what Luke and I do. So it's kind of ironic really that we live in a small old farm house. It has three bedrooms and one bathroom, an open living dining space and a small kitchen. It's perfect really. Well, I wish it had a big kitchen and one more bathroom so I don't have to share it with my husband or teenage niece when she stays (just kidding). But honestly, this is the first place we've lived that really feels like home. We have slowly made little improvements here and there. If you can remember last summer I posted some photos here after we removed the shag carpet and popcorn ceiling in the living dining area. We've also painted almost the entire house, replaced the roof and some windows, built a new deck, spent a lot of time in the yard and tore down a couple outbuildings that I think was home to a bazillion 'coons. Which unfortunately did not solve our 'coon problem. They're still snooping around and digging up all my flowers beds. So we've been fighting back with guns and traps as of late.
We recently had to remove the perfectly good carpet in the master bedroom of the house we just built. Since I hate waste and it's been almost a year since our last big improvement, I decided to bat my eye lashes and ask Luke nicely if he'd install it in our bedroom. Being the nice husband that he is we now have silk threaded carpet that feels amazing on our bare feet! And being the project starter that I am we now have fresh paint on the walls, ceiling and trim, new bedside tables and I've started a photo wall. Once I get the ball rolling its hard to stop, which is exactly why I have to remind myself that fancy carpet or a big expensive range and marble bathroom isn't what makes a home. What makes a home is love + family and friends + good eats! And one of my best friends is the perfect role model. She has remodeled every single house into a home by filling it with exactly that; love, company and trits! And well a lot of awesome art that doesn't hurt!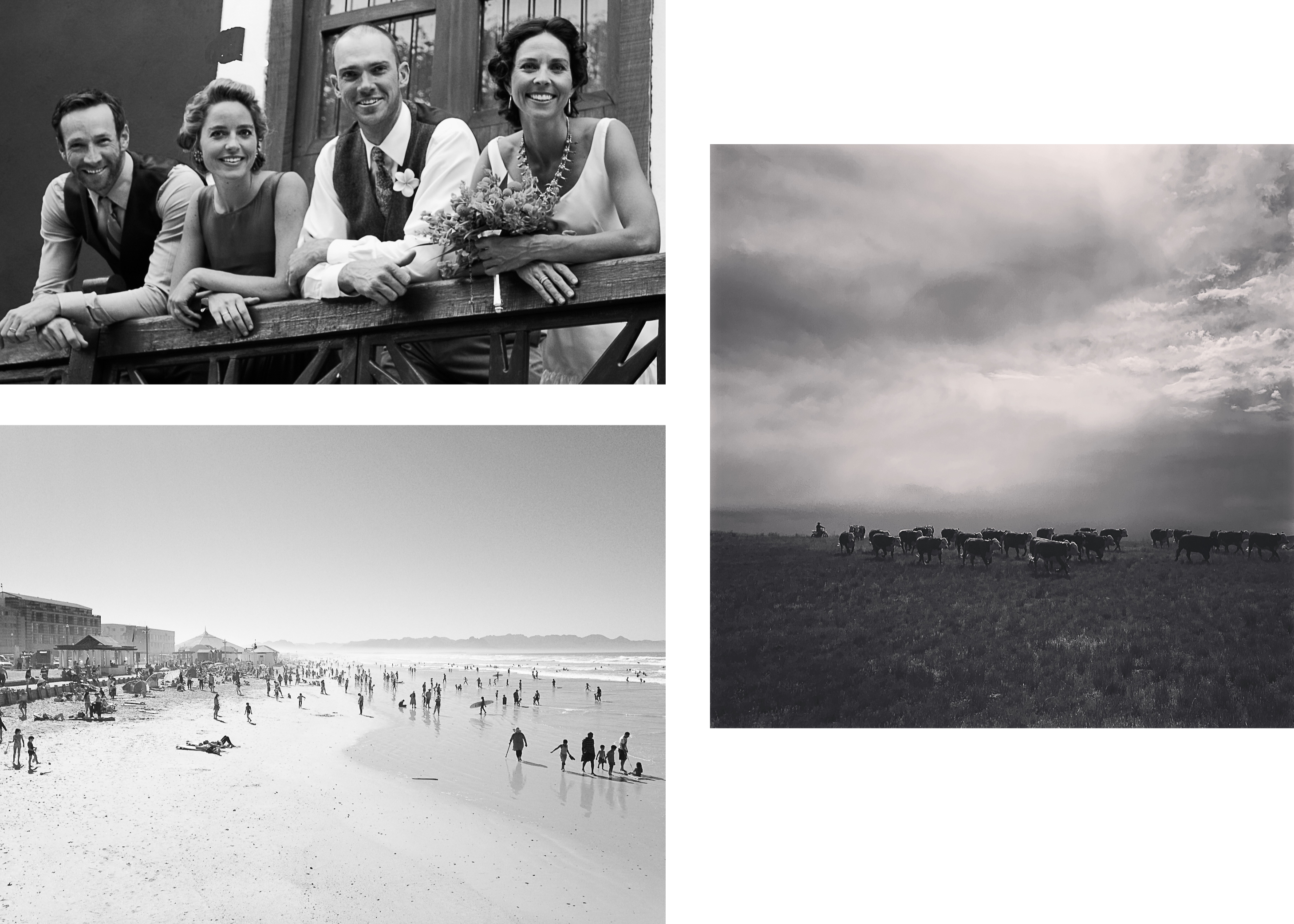 I came across this pin a couple weeks ago that was the inspiration behind my photo wall. After digging through my archives these are the photos I am playing with. What do you think? Which ones are you favorite? And yes, I kind of like the artichoke in color even though the rest are in black and white.
Picture frames are 16×20 for a 11×14 photo. From Michaels and they might still be 40% off!
Painted the walls Dove White. Anyone else have a problem with how many options we have for 'white'?
Trim is Bright White.
Bedside tables here. I went with my gut and also my rule to buy pieces (whether furniture, art,cookware, etc) that stand the test of time. Purchase pieces you just can't live without and that will adapt to different rooms and spots with time.
These linen sheets in smoke are amazing.
Our 'master' bedroom is quite small so that's basically it after we move the bed, headboard and dresser back in. I mean our closet doubles as a pantry so there's only so much we can do!
Oh and in the last year I have been trying to de-clutter my life which definitely includes our home. If it doesn't spark joy, its gotta go and I am trying to be very conscious of my purchases. So with that being said I want to leave you with the following words.
"Everything we own, owns us. We have to care for it, maintain it, store it, fix it, improve it, etc." It's been awhile but I think this came from an article out of BEEF Magazine and spoken by a wise wise man. He was getting at a very simple yet salient point – life and business are more efficient, effective and enjoyable when they are devoid of clutter, including things we don't need and tasks that don't add value.
Have a great week!