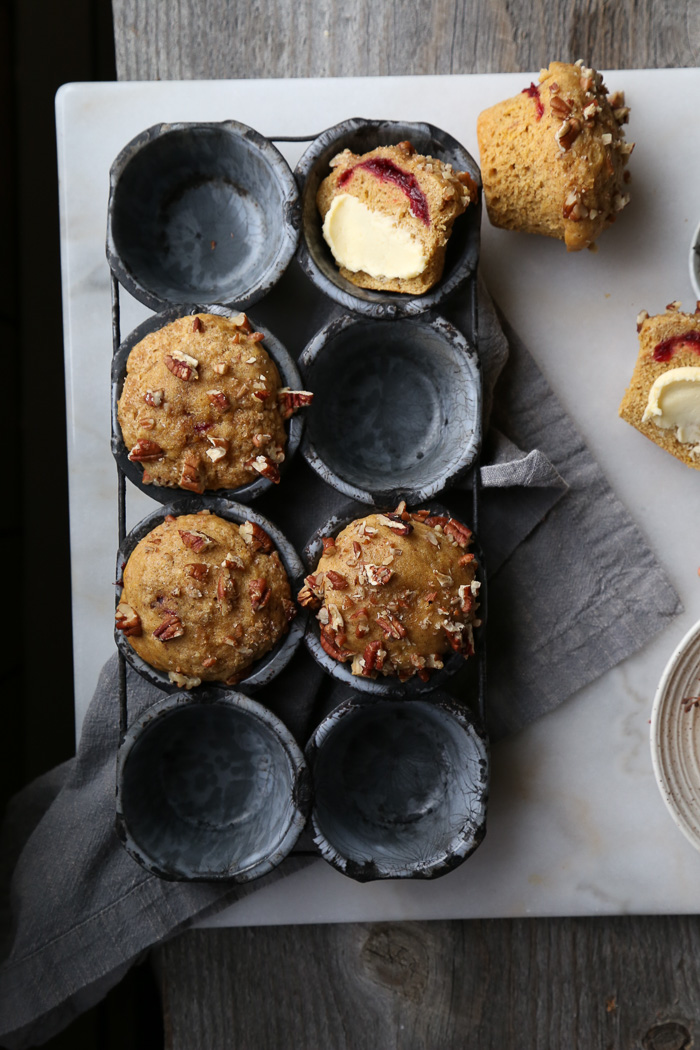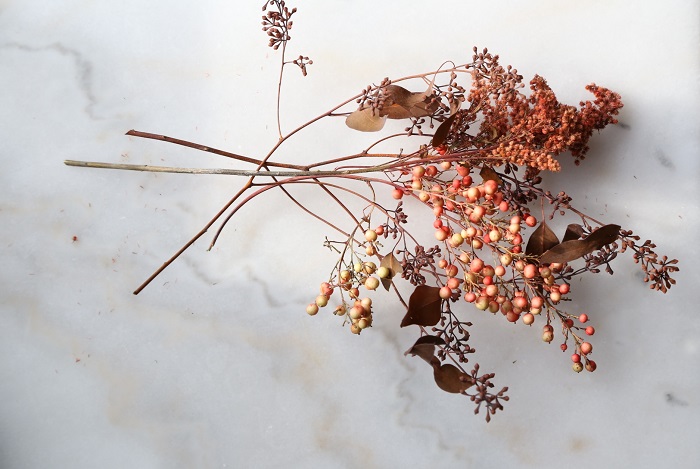 Happy Thanksgiving! I know it's been a little quiet over here for a couple of weeks. Sorry about that. But I'm back and just in time for the holidays. Phew, because this is my favorite time of the year to be in the kitchen. So many sweet treats to bake. My sister and I actually already baked 8 dozen sugar cookies. I am feeling inspired this year if you haven't noticed from my holiday board. However, I am pretty sure the creators behind these cookies or should I say 'edible art' have to be professionals!
So what did everyone make for Thanksgiving this year? Did you host and have the honor of cooking the turkey?
We ate the tried and true standbys; turkey and homemade cranberry sauce, stuffing and mashed potatoes, broccoli quinoa casserole, and pumpkin and apple pie. I created a new salad with kale, Brussels sprouts and candied hazelnuts. Nat recently visited Spain and Portugal so she was feeling inspired by the Spanish and made a sangria. Mom tried a recipe for chocolate chess pie. Yes, it sounds like we had a lot of pie and we did. Four to be exact. Just what I needed right before I squeeze into my bathing suit for a week. Oh well.
The best part of the day was that I didn't have to host or cook the turkey. I volunteered my sister and her husband for both. Thanks Kels and Dave. The smoked turkey was delicious. You may be smoking turkey from here on out!
So now you have an entire fridge of leftovers. The real reason behind the feast; so we can eat pie for a week. No seriously, there is usually a lot of leftovers and I can only eat so many turkey and cranberry sandwiches. So I have two ideas for you this year; Shepherd's pie and these pumpkin cranberry muffins.  Shepherd's pie is a great way to use up leftover turkey, gravy, roasted vegetables and mashed potatoes. And these muffins aren't too sweet, which I like. And let's not forget the cranberry tucked away in the middle of the muffin. I mean who doesn't love a little surprise!
Happy Holidays!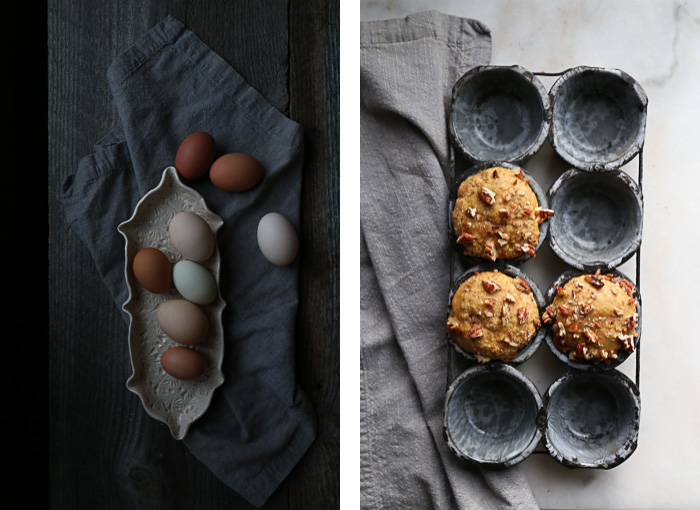 Pumpkin Cranberry Muffins / makes 8 large muffins
1 1/2 c. all-purpose flour
1/2 c. spelt flour
1 tsp. baking powder
1/2 tsp. salt, dried orange peel and nutmeg
1 tsp. cinnamon
3/4 c. sugar
2 eggs, lightly beaten
6 tablespoons butter, melted
1 c. leftover pumpkin puree (8 oz.)
Leftover cranberry sauce
Demerara sugar and pecans
Preheat oven to 350.
Sift the dry ingredients into a bowl. Add wet ingredients minus the cranberry sauce and fold everything together until just blended; do not over mix. Spoon the batter into a greased muffin pan, filling each cup halfway. Add a generous teaspoon of cranberry sauce and fill cup with batter to three-quarters full. Sprinkle with sugar and rough chopped pecans.
Bake for 20 to 3o minutes until golden brown. If you insert a toothpick into the center of one muffin it should pull out clean.
Remove from oven and allow to cool. Serve warm or at room temperature with butter of coarse!
Happy Holidays! And remember, there's always something to be thankful for.