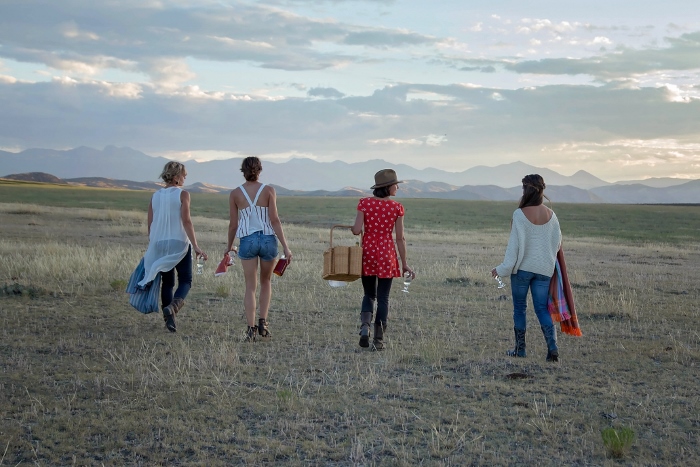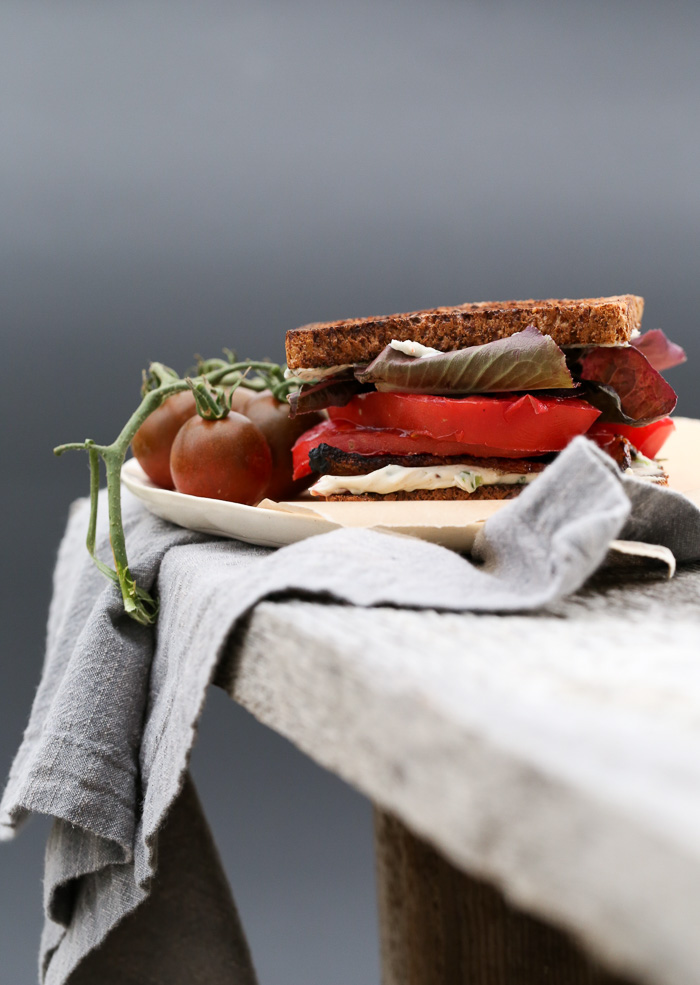 This is the time of year when I start to panic. I obsess over weather reports; constantly checking updates to verify clear sunny skies. I believe I still have a good month before the snow flies so September is usually the month I try to cram a summer's list of to-dos into four weeks. When I realize I have only one month of decent semi predictable weather. So I spend every possible minute of my day absorbing the remnants of summer. So what better way to honor the 'savor summer' mantra than a perfectly packed picnic. Pick a place whether it be mountain scapes, alfalfa fields, the park down the road, your backyard or on the tailgate aside a country road. Just get outside with some small bites and sweet treats and enjoy the 80 degree weather.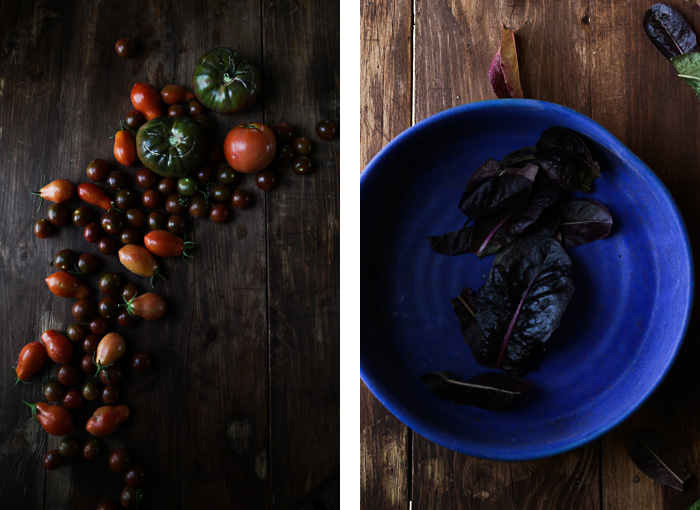 I wanted to take the effort out of packing so below is what you would find at my picnic. I would love to hear some of your favorite items too!
Essentials.
Basket or Backpack – If you're road tripping pack the super cute basket, if you are hitting the mountain trails go backpack. This handwoven basket is a classic and I have been eyeing this handmade salmon colored backpack for quite some time now.
Napkins – I am a bit obsessed with cloth napkins. My mother showed me how to sew my own and now I turn every piece of fabric I own into a napkin. Mostly because I collect fabric and it's the only thing I can sew. Well that and the occasional baby blanket. But seriously, bring cloths napkins as I also use it as a face cloth to wick away sweat and dirt.
Plates, Glasses & Utensils – If you are taking a drive or close walk with the picnic basket, I pack the whole works. I have a set of silverware that I use solely for camping and picnicking and have wicker plate holders for paper plates. I found them at a thrift store and absolutely love them. They make eating off a paper plate so much easier and fancier. I also like to pack glasses and wrap them in the cloth napkins.
Blanket – Don't forget an over-sized blanket. It's not a picnic if you aren't lounging on a blanket. I like these linen blankets.
Hat – whether it be a ball cap or handmade straw hat. I don't care I just want to keep the sun off my face. I pack a good sunscreen too. Mostly because my husband is Irish! And why not throw in some bug repellent and sunglasses. Still swooning over hats by Janessa Leone.
Frisbee – Yes, it's easy to pack and something to do when I run out of words.
Small Bites and Treats.
Peruvian Peppers – If you haven't tried them they can usually be found in the olive bar. They're delicious.
Assortment of Olives – My favorite being the Castelvetrano olive. They're bright green.
One or two Spreads – Always a pesto and usually a hummus.
Meat – For me it's usually the old and reliable; hard salami, ham and prosciutto.
Cheese – Usually one or two cheeses. A soft spreadable cheese and usually a hard salty cheese.
Fruit – The list is endless. Something seasonal.
Baguette – Easy to pack and eat. If I have time beforehand I will toast slices.
Roasted garlic – Again, only if I have the time beforehand to roast.
Drinks – Sparkling water, ice tea, lemonade, kombucha, beer, wine; you get the picture.
Something sweet – It can be as simple and healthy as cocoa nibs to homemade hand pies to a candy bar. Just something to satisfy the after lunch craving.
If I want something more substantial and have the time beforehand it's basically the same list above but using some of the ingredients to make a sandwich (try my BLT with a blue cheese and pimento spread below). I would most likely toss a salad together too. Not a green salad, something that keeps well like this four bean salad. And since you can't eat a sandwich without chips, I usually throw in my favorite, salt and vinegar.
When it comes to packing the food, it really just depends on where I am picnicking. If I am hiking or driving or taking a short walk and well of coarse if its spontaneous or planned. So make it as little or as much effort as you would like. Hope this helps!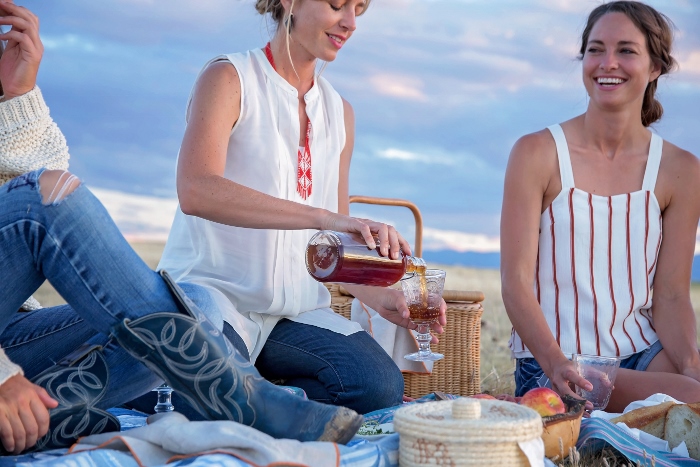 BLT (Bacon, red romaine and heirloom tomato) with a Blue Cheese and Pimiento Spread / makes 4 sandwiches
8 slices of bread, toasted
Blue cheese and pimiento spread, see recipe below
10 to 12 slices of bacon, cooked
Fresh greens, I used red romaine from my garden
2 heirloom tomatoes, sliced
Blue Cheese and Pimiento Spread
4 oz. cream cheese, room temperature
1 oz. blue cheese crumbles, room temperature
2 oz. jar sliced pimientos, drained and diced
½ jalapeno, diced
1 Tbs. dried chives
Pinch of celery seed
Salt and pepper to taste
Incorporate all ingredients and mix until smooth. Spread on bread and you know the rest!
Cheers to 80 degree weather in September! Get outside and picnic.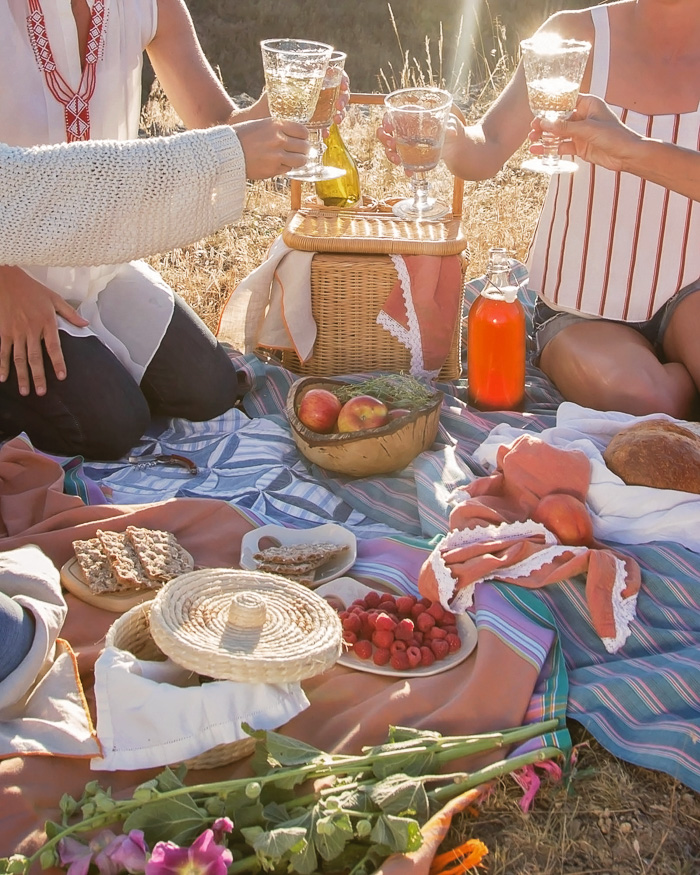 Picnicking photographs taken by local photographer Trisha Jones.